Welcome To Kiba Studios Of SANTA BARBARA
1 North Calle Cesar Chavez, Ste 15 Santa Barbara, CA 93103

Located Inside Andros Floor Design, Flooring America
Store Hours
M - F: 8:00am - 5:00pm | Sat: 10:00am - 3:00pm | Sun: CLOSED
Welcome To Kiba Studios Of Santa Barbara!
Dating back to 1947 when Jim Andros first opened Andros Floor Design to serve the families and businesses of the Santa Barbara area, it has been our mission to operate a family business offering premium products and unmatched expertise. For nearly 80 years, we have transformed area homes and office spaces. All the while, Andros Floor Design remains committed to its incredible legacy. We pride ourselves on providing a high-end customer experience and the area's best value for your hard-earned dollar. Now we invite you to visit Kiba Studios, our new kitchen and bath showroom located inside Andros Floor Design. Here, we'll help you bring your dream kitchen, bath, home office and more beautifully to life.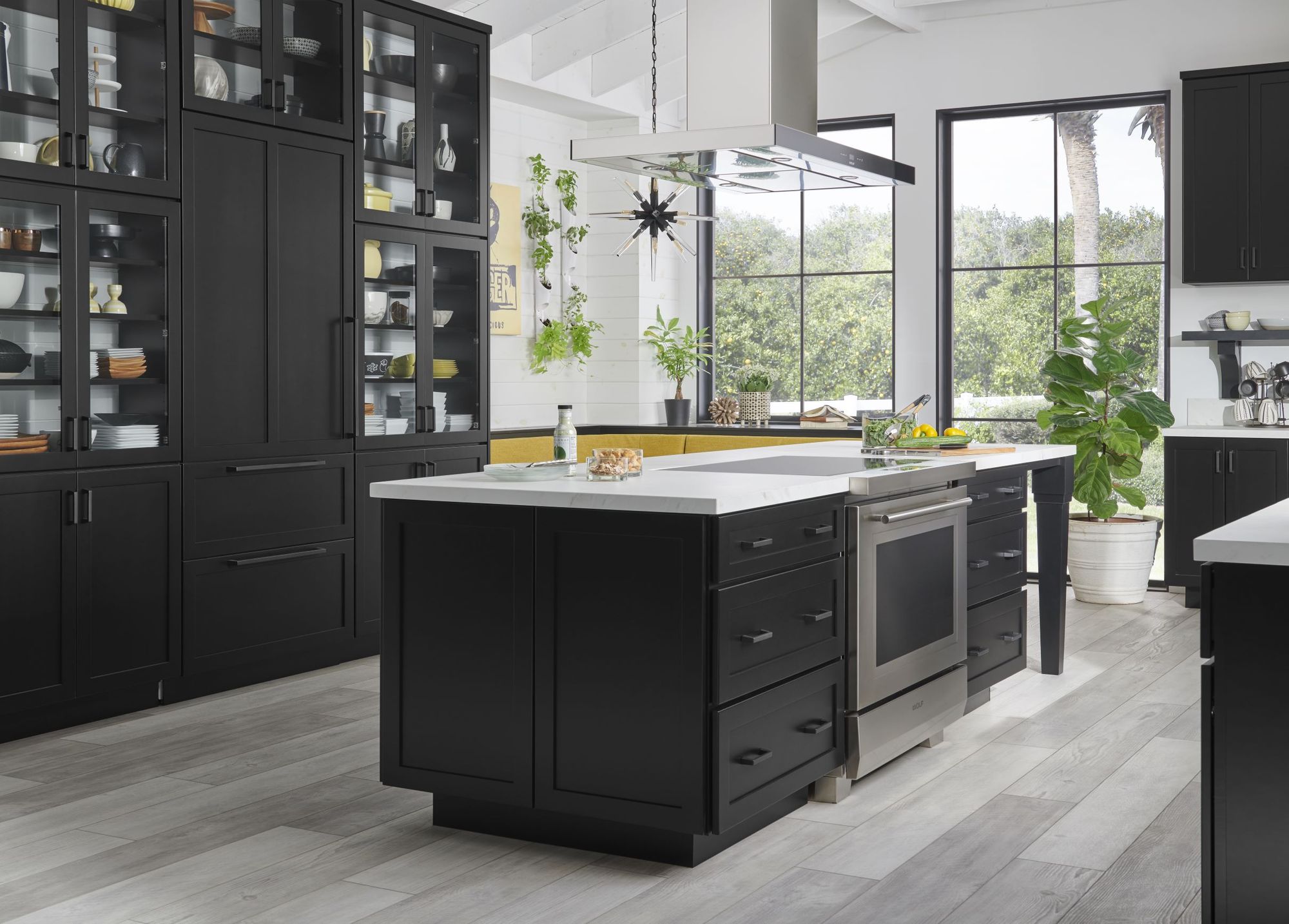 Let's Bring Your Dream Kitchen to Life
Modern families move differently, organize uniquely, and function all together distinctively. Isn't it time to update your kitchen to function in support of your lifestyle? Kiba's kitchen design experts listen to your needs and guide you through solutions to bring convenience, ease, practicality and stylish good looks back into your home. Function, workflow, storage, organization, tech integration, and sustainability are every bit as important as making a design statement. We're here to help you create a space in which you'll love to work, play, host and gather around.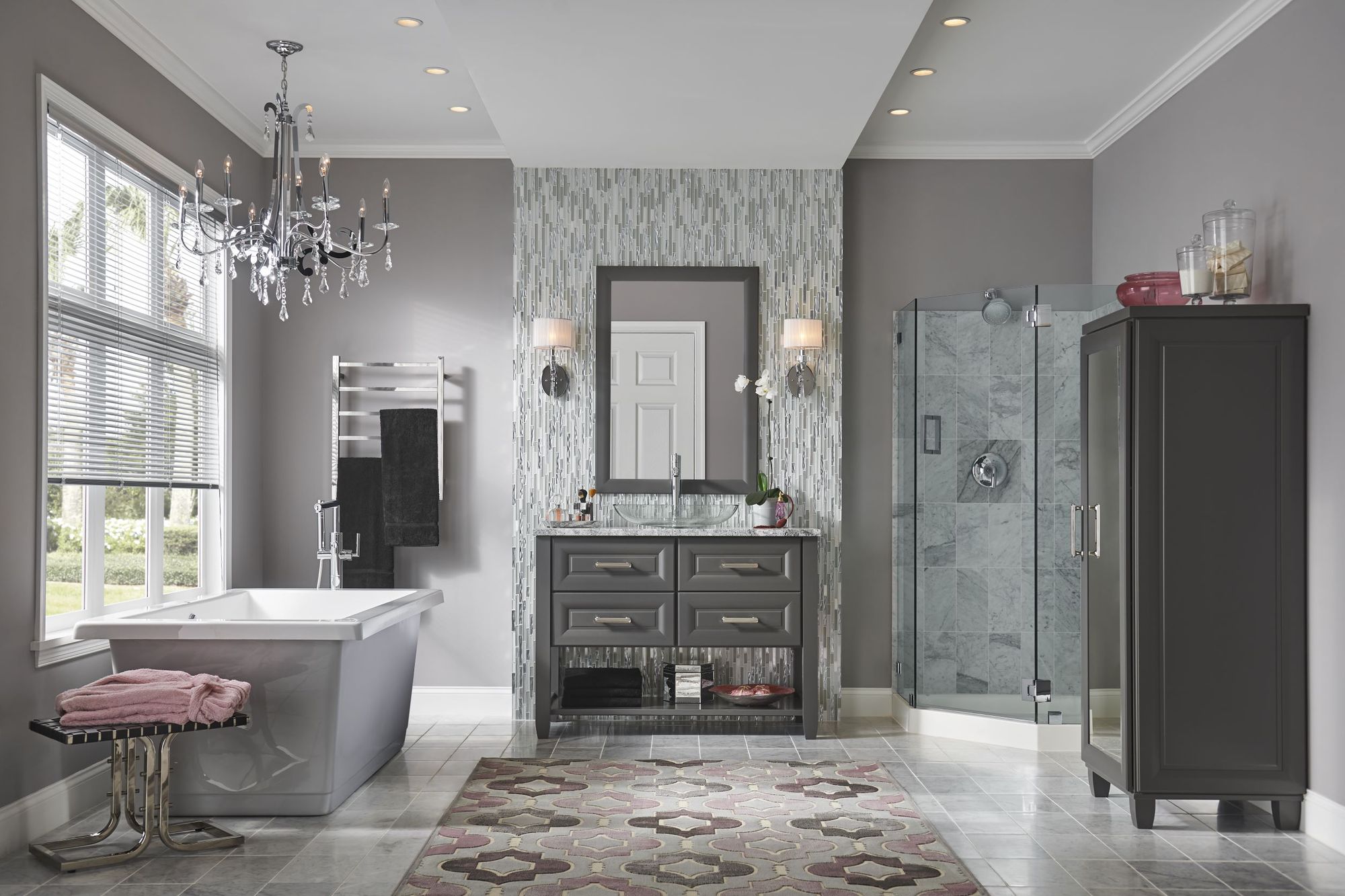 Create a Beautiful New Bath Space
Your home's bath is an intimate space that serves a number of crucial functions. Its duties range from pure utility to indulgent spa. Few rooms are required to deliver on so many needs in such a typically compact space. That's why Kiba's expert bath designers are so highly recommended. We'll help you refresh your bath with new fixtures, flooring, sinks, faucets, vanities, shower systems, tubs and more to create an indulgent and comfortable space that promotes self care, respects and preserves water, and supports your need to get moving.
Why Choose Kiba Studios of Santa Barbara?
Andros Floor Design attributes its success to firmly rooted ethics and support for the local community. Our excellent standing with the Better Business Bureau and the California Registrar of Contractors means we'll get your project done safely and accurately. Come visit us today to get started on the home remodel of your dreams. Our Kiba Studio proudly serves the communities of Santa Barbara, Isla Vista, Mission Canyon, Montecito, and Summerland, California, plus the surrounding areas.
If you're a designer, builder, remodeler, or installer, please inquire about our trade professional program details.
Get In Touch Today
Do not fill this form out if you're a solicitor.